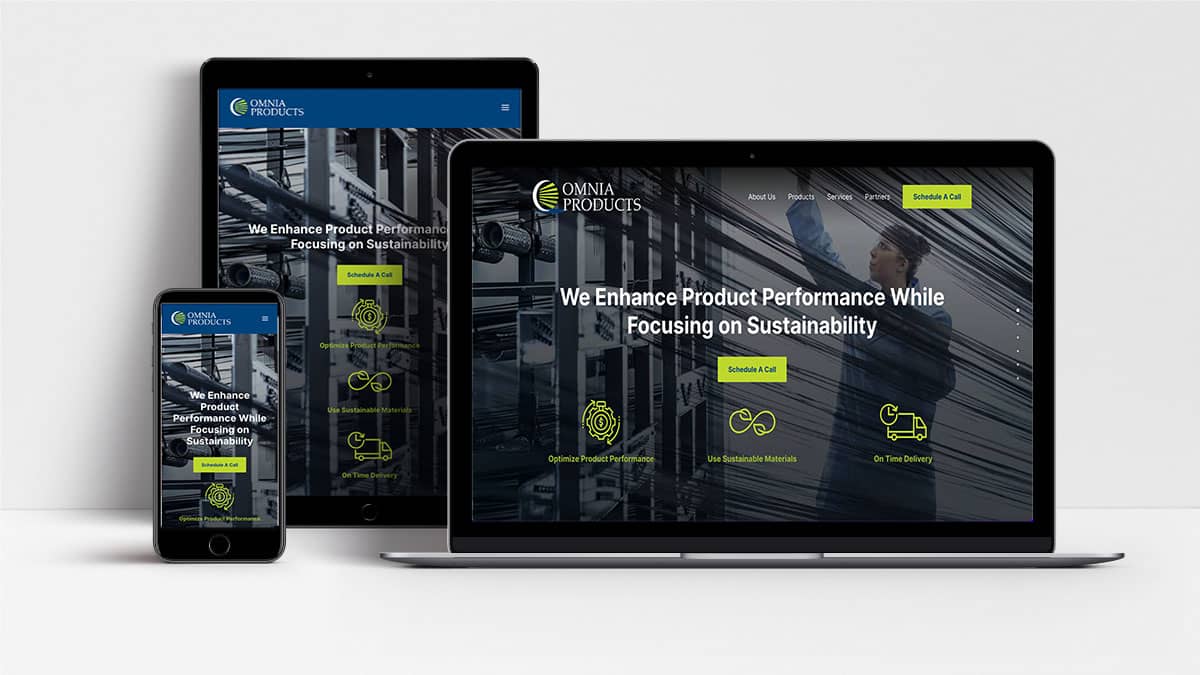 Here at Woland Web, we take pride in working with a wide range of different businesses, providing sleek and responsive websites to clients spanning every conceivable industry. Not only do we get to meet a lot of fascinating people, but we learn so much about vocational niches about which we'd otherwise be unaware.
Such was the case when we first connected with Omnia Products. Based in Oxford, NC, this specialized company provides custom over-sizing on advanced fibers, enhancing interfacial properties with matrix materials in compounding or composite applications. In other words, they help their customers optimize product performance while meeting sustainability goals.
To capture this unique and technical business identity, we sought a website that clearly communicates value while also emanating professionalism. We'd like to think that we achieved those goals. See for yourself:
Huge thanks to Omnia Products for giving us the chance to learn about their unique value, and to convey that value with a state-of-the-art, custom-designed website.