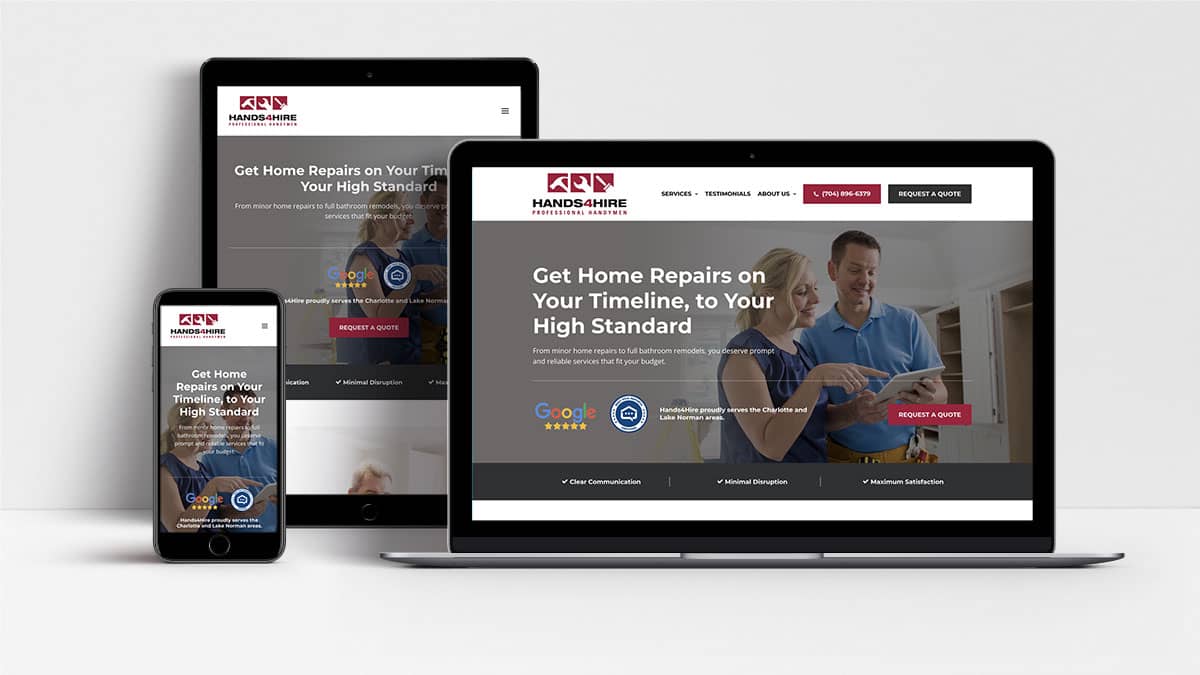 Sooner or later, most of us encounter a scenario where we need a little help around the house, whether it's installing a new door, fixing a broken handrail, retiling a bathroom floor, or simply painting a child's nursery. The problem is, finding qualified, reputable vendors can be difficult. Where do you turn when you need a handy professional who will show up on time, do a neat and tidy job, and charge you an honest rate?
A company called Hands 4 Hire seeks to answer that question, providing a clear and easy way for homeowners in Charlotte and Lake Norman to get the assistance they need, when they need it. Hands 4 Hire recently contacted Woland Web about a website redesign, and we were thrilled to develop a new site emphasizing their promptness, professionalism, and credibility.
You can see for yourself right here:
"The Woland team does more than build you a new website," comments Hands 4 Hire President Chris Woodhouse. "Their process helped us create a compelling story and value proposition for our customers. They are very detail oriented and took time to listen to our needs so that the website turned out exactly how we wanted. We are delighted with the results."
It's our pleasure to delight clients with responsive and attractive website designs. Our thanks to Chris and the Hands 4 Hire crew for entrusting us with this special project!